Bulletin Board
NOTE: Posting to the Bulletin Board is reserved for members only.
Nonmembers are welcome to read the Bulletin Board posts, and are invited to respond with any knowledge they may have regarding the post by contacting our Corresponding Secretary by either of the following means:.
scigscorsec@yahoo.com or
SCIGS
PO Box 3132
Davenport, IA 52808-3132
Suggested information to include in your post:
Names: Spouse, Maiden Name, Parents, Children, Siblings, etc.
Location: County, Township, City, Address
Dates: Birth, Marriage, Death, Naturalization, Military, etc.
Members, click here to post to the Bulletin Board.
---
Not Found
Sorry, but you are looking for something that isn't here.
Bulletin Board entries will pass through SCIGS, and may be an open genealogical question for anyone with the information to answer, or announcing a long sought discovery in the author's genealogical research.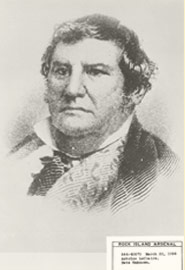 Member Login
Recover password
Become a Member
Join us and take advantage of our extensive records collection: cross-filing your queries, enabling "cousins" to learn of you: and use our Bulletin Board to reach out to a network of other genealogists. You will also receive our newsletter.
Membership Form