Member Login
Recover password
Become a Member
Join us and take advantage of our extensive records collection: cross-filing your queries, enabling "cousins" to learn of you: and use our Bulletin Board to reach out to a network of other genealogists. You will also receive our newsletter.
Membership Form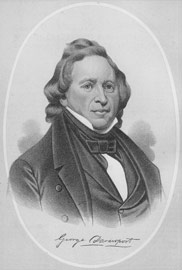 Bulletin Board
SCIGS is accepting membership (new or renewal) for 2023!  Membership link at scottcountyroots.org (membership tab) can be done online with PayPal or Registration form for mailing is available.
SCIGS members:  Have you moved?  Have you changed your mailing address or email address?  Please send any new information to scigsregistrar@gmail.com
QUERIES:
—-Received query looking for info on John Martens 1842-1883 & Fredericka Felgenhauer 1847-1918 – Lived in Scott Co. 1880 – Looking for info when they arrived in Scott Co. and/or when they left Germany.  Please contact  SCIGS Corresponding Secretary if you can help.  Thanks
—Looking for contact with connections to Thomas Robeson!  Please contact SCIGS Corresponding Secretary for additional information.
—-Request information on the following families:  Jaeger (also spelled Jager), Schwein, Meinert, Jenner, Peterson, Moeller and Swanson Families in and around Liberty Township, Scott Co., IA.  If you have information on these families or have information to share.  Please contact SCIGS Corresponding Secretary for additional information.
—-Looking for anyone in Scott County with connections to Ludwig Schmidt family! Please contact SCIGS Webmaster for further information.
—-Looking for contact with connections to William Stanley & Lucille Mildred (Beem) Creighton – Please contact SCIGS Webmaster for further information.
WANTED!  HISTORIC RECORDS ABOUT SCOTT COUNTY, IOWA PEOPLE & ESTABLISHMENTS – The Richard-Sloane Special Collections Center is seeking additions to local history collection. They will box them and pick them up at your convenience.  Clean them, prepare proper archival housing for them and make them accessible to future generations to learn from.  We want to preserve local history!  Nothing too small or too great!  We are First-Rate! Give us a call 563-326-7902, Richard-Sloane Special Collection Center.
Looking for a contact for 'John R Piersol' – He served in Iowa Volunteers 37th Regiment Company K PO Princeton. He had ties to Cedar and Clinton Counties. The library has received his Civil War Pension records.  If you are related contact DPL Special Collection, 563-326-7902, specialcollections@davenportlibrary.com or SCIGS Corresponding Secretary, scigscorsec@gmail.com
Post may be a genealogical question, inquiry, announcement, etc.
Send to scigsweb@gmail.com or mail:
SCIGS, Attn: Bulletin Board, PO Box 3132, Davenport, IA 52808-3132
Bulletin Board entries will pass through SCIGS before posting & may be edited.