Bulletin Board
Looking for a contact for 'John R Piersol' – He served in Iowa Volunteers 37th Regiment Company K PO Princeton. He had ties to Cedar and Clinton Counties. The library has received his Civil War Pension records.  If you are related contact DPL Special Collection, 563-326-7902, specialcollections@davenportlibrary.com or SCIGS Corresponding Secretary, scigscorsec@yahoo.com
2022 SCIGS membership is due by December 31st.  Form for mailing or paying via pay pal can be found on Membership Tab
SCIGS has received three obituaries published in the Arizona Republic with Davenport connections. 1) 24 Dec 2020, James Kay Martens 4 Aug 1938-30 Nov 2020, parents: Celista & Riley Martens, born & raised in Davenport — 2) Marilyn Kay (Holmes) Austin 26 Dec 1994-5 Dec 2020, parents: Harry G & Dorothy M Holmes, born in Davenport — 3) John Warren Paulsen 22 Dec 1946, parents: Ralph & Bess Paulsen, born in Davenport. – Contact SCIGS Corresponding Secretary (scigscorsec@gmail.com)for a copy.
ANCESTRY LIBRARY EDITION – Library Edition at home with DPL library card, until end of December 2021 – https://bit.ly/dpl-ancestry
WANTED!  HISTORIC RECORDS ABOUT SCOTT COUNTY, IOWA PEOPLE & ESTABLISHMENTS – The Richard-Sloane Special Collections Center is seeking additions to local history collection. They will box them and pick them up at your convenience.  Clean them, prepare proper archival housing for them and make them accessible to future generations to learn from.  We want to preserve local history!  Nothing too small or too great!  We are First-Rate! Give us a call 563-326-7902, Richard-Sloane Special Collection Center.
SCIGS PAST MONTHLY VIRTUAL MEETING PRESENTATIONS AVAILABLE:
LOOKING FOR PAST ISSUES OF MAYFLOWER QUARTERLY – SCIGS subscribes to the Mayflower Quarterly and missing 4 issues – Volume 79, #3 September 2013 & #4 December 2013; Volume 80, #1 March 2014 &#2 June 2014.  If you would like to donate or have a copy, please contact DPL Special Collections 563-326-7902 or email scigsweb@gmail.com, Attn: Janet, SICGS Librarian – Thank You!
Post may be a genealogical question, inquiry, announcement, etc.
Send to scigsweb@gmail.com or mail:
SCIGS, Attn: Bulletin Board, PO Box 3132, Davenport, IA 52808-3132
Bulletin Board entries will pass through SCIGS before posting & may be edited.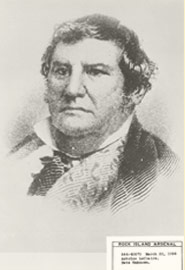 Member Login
Recover password
Become a Member
Join us and take advantage of our extensive records collection: cross-filing your queries, enabling "cousins" to learn of you: and use our Bulletin Board to reach out to a network of other genealogists. You will also receive our newsletter.
Membership Form