Member Login
Recover password
Become a Member
Join us and take advantage of our extensive records collection: cross-filing your queries, enabling "cousins" to learn of you: and use our Bulletin Board to reach out to a network of other genealogists. You will also receive our newsletter.
Membership Form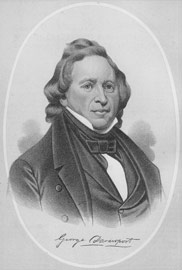 Welcome to Scott County Genealogical Society
About Us
Our society, Scott County Iowa Genealogical Society, SCIGS, was organized in 1976 for literary and educational purposes as a nonprofit corporation with activities devoted to pursuits designed to further the following objectives:
The creation and fostering of interest in genealogy and family history.

The gathering, preservation, and use of records relative to the ancestors, founders, and early settlers of our county.

The giving of aid and instruction to individuals in their genealogical research and in the compilation of their family histories.

The establishment and maintenance of a depository of genealogical information and materials.
We house a large collection in the Richardson-Sloane Special Collection Center at the Davenport Public Library, 321 Main Street, Davenport, Iowa. It is open to the public and is constantly being expanded. It includes Marriage Records, Probate Records, Cemetery Records, Naturalization Index and Documents, Church Records and many more. Our Volunteers are always looking for more information to help family researchers on their quest for material.
Our meetings are scheduled for 1:00 pm at the Davenport Public Library, lower-level meeting room on the first Saturday of each month with the following exceptions: September's meeting is scheduled on the first Saturday following the Labor Day Holiday. No meetings are scheduled for January or July.
Guests are welcome. We invite everyone who is interested in genealogy to visit our meetings and the Richardson-Sloane Special Collections Center.