What's New
45th ANNUAL
QUAD CITIES GENEALOGICAL CONFERENCE
SATURDAY, APRIL 27, 2019
8:00 A.M.—4:00 P.M.
Stoney Creek Hotel
101 18th Street
Moline, IL 61265
The SCIGS Webpage is being updated.
Our focus is on Scott County's place in history as the real "Gateway to the West" and the histories of the persons who came here. Our intention is to provide applicable articles and records. Some will be available to the general public. Some will be restricted to SCIGS members who log into this website.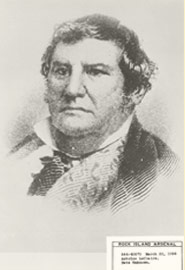 Member Login
Recover password
Become a Member
Join us and take advantage of our extensive records collection: cross-filing your queries, enabling "cousins" to learn of you: and use our Bulletin Board to reach out to a network of other genealogists. You will also receive our newsletter.
Membership Form