What's New
2018 Annual Banquet
The American Legion is booked for November 5, 2018.
Menu:
Roasted Pork Lion
Scolloped Potatoes
Green Beans
Carrots
Cesar Salad
Rolls & Butter
Coffee, Tea & Water
Cookies
Michael John Neill has been actively involved in genealogical research for over thirty years. An experienced courthouse, archives, and library researcher, he has extensively researched numerous families in the Midwestern and Southern areas of the United States. Michael writes the popular "Genealogy Tip of the Day" and the how-to newsletter "Casefile Clues." He has a master's degree in mathematics from WIU, has given genealogy seminars across the United States, and has led week-long research trips to the Family History Library in Salt Lake.
Space is limited. Sign up before October 24, 2018.
The SCIGS Webpage is being updated.
Our focus is on Scott County's place in history as the real "Gateway to the West" and the histories of the persons who came here. Our intention is to provide applicable articles and records. Some will be available to the general public. Some will be restricted to SCIGS members who log into this website.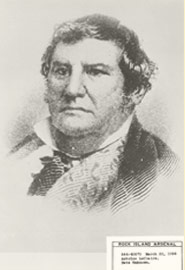 Member Login
Recover password
Become a Member
Join us and take advantage of our extensive records collection: cross-filing your queries, enabling "cousins" to learn of you: and use our Bulletin Board to reach out to a network of other genealogists. You will also receive our newsletter.
Membership Form