Member Login
Recover password
Become a Member
Join us and take advantage of our extensive records collection: cross-filing your queries, enabling "cousins" to learn of you: and use our Bulletin Board to reach out to a network of other genealogists. You will also receive our newsletter.
Membership Form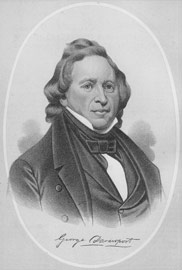 Calendar
DAVENPORT PUBLIC LIBRARY, 321 N. Main Street, Davenport, IA 52801-1490 – 563-326-7832
RICHARDSON-SLOANE COLLECTION CENTER, 321 N. Main Street, Davenport, IA 563-326-7902 – Hours: Monday 9am-8pm – Tuesday, Wednesday, Thursday, Friday 9am-5pm – First Saturday of every month 9am-12pm & 1pm-5pm – Closed Sunday
Richardson-Sloane Collection Center – Genealogical/family history research -Local history research.  Special collections is open!  You can visit or send requests to them or to SCIGS . Questions:  Special Collections:  call 563-326-7902 or emailing specialcollections@davenportlibrary.com.  — SCIGS Corresponding Secretary:  scigscorsec@gmail.com
SCOTT COUNTY IOWA GENEALOGICAL SOCIETY (SCIGS) – 2023 Monthly meetings
Monthly meetings will be held on Saturdays at 1:00pm at the Davenport Main Street Library – Large Meeting Room, unless otherwise announced – Programs will be announced as they become available. 
Meeting will be held 1st Saturday of each month with the following exception:  September the 2nd Saturday — No meeting in January or July
–September 9, 2023, 1-3pm — Iowa's Black Pioneers – September presentation, we will learn about Iowa's Blacks Pioneers – those who arrived as free person, slaves, coal miners, or various reasons.  Who is a pioneer?  Initially, Ricki unknowingly described them as Black citizens in Iowa by 1830-1900, not realizing the focus was on Black pioneers.  Why?  Because she had never heard anyone refer to Iowa's Black citizens as pioneers. — Program is scheduled to be held in person and virtually. – Link  – Speaker:  Ricki King received a certificate from Boston University's Genealogical Research Program in 2015 and founded Roots to Branches Genealogy, LLC.  She is the author of "Separating the Two Campbells." and "A Father's (Lynching? Murder?) Provides A Possible Motive for an African American Woman's Use of Multiple Maiden Names," which ran in the National Genealogical Society Quarterly, Volume 109, No. 1, (March 2021). — As of January 2022, King has served as Director of the Association of Professional Genealogists, an international group.  Since 2021, she has served as the Vice President of the Iowa Historical Foundation, which works with the State Historical Society of Iowa.  In addition, she was part of the consultant team for Dubuque's Black Heritage Survey, which finished this past June.
–October 7, 2023, 1-3pm — What's New in Special Collections? Richards-Sloane Special Collections, Supervisor, Kathryn Kuntz, will share what projects and changes happened in 2023.  In person & DPL YouTube
–November 2023 – To be announced – SCIGS 50th Anniversary!
–December 2023, 1-3pm — Solving a Brick Wall with DNA – A Case Study – Learn about 'Solving a Brick Wall with DNA – A Case Study' offered through Legacy Family Tree Webinars.  The presentation is presented by Larry W Thomas.  The description from the Legacy Family Tree website states, "How I used both Mitochondrial and Autosomal DNA to prove a great grandmother's maternal line.  When no paper trail gives answers, sometimes we can turn to DNA to provide the proof of the relationship and then introduce new documentary evidence to draw a valid conclusion.  In this case, my father's maternal grandmother's parents were a complete mystery but I was able to conclude who her mother and grandparents were using DNA and documented evidence.  Since her mother was not married and no evidence at this time, her father remains a mystery. For now."  Join us and see what you can learn about the ancestors in your family. — Schedule to be held in person & virtually.
–January 2024 – No meeting/program
–February 3, 2024, 1-3pm — "Spinsters and Widows: Using Women to Reconstruct Families" presented by Legacy Family Tree Webinars
–March 2, 2024, 1-3pm — "Irish Genealogies & DNA: Back into the Mythological Past" presented by Legacy Family Tree Webinars
RICHARDSON-SLOANE SPECIAL COLLECTIONS & DAVENPORT LIBRARY PROGRAMS
Additional information can be found at davenportlibrary.libcal.com
Genealogy 
Crash Course in Genealogy – On TV shows such as 'Finding Your Roots' (PBS), the host reveals the guests' genealogy, but they do not show how the genealogy was found.  'Crash Course in Genealogy' introduces how you can start making your own genealogical discoveries in your own family.  We will focus on beginner genealogy tips and tricks to help you on your way. — This program is presented in partnership with the Scott County Iowa Genealogical Society (SCIGS).  Presenters are Dan Foley, SCIGS First VP, and Anne Thomas, SCIGS member
–September 30, 2023, 1-3pm, Main Library Meeting Room B (Large)
–October 5, 2023, 6-8pm, Fairmount Library Meeting Room -SCRA
Opening the Box Series – Davenport Public Library-Richardson-Sloane Special Collections -First Friday of every month to explore and learn about the curious world of archives and manuscripts at the Richard-Sloane Special Collections.  Each month a different topic relating to the use and study of archives and manuscripts.  They will feature collections and examples of relevant materials during each presentation. – Further information & how to attend by going to Library Calendar, Davenport Library.libcal.com
–Friday, November 17, 2023 – 2:30-3:30pm – Explore the records of the Davenport Museum of Art (2004-07), originally the Davenport Municipal Art Gallery and now the Figge Museum of Art. — Online link

Preservation Workshops – Davenport Public Library-Richardson-Sloane Special collections – Join in learning how to practically care for and preserve materials at home with tips and tricks from the staff of the Richardson-Sloane Special Collections Center.  Each workshop will showcase different techniques and share applicable knowledge on creating tools and demonstrating methods of preservation for photographs, letters, books, and more.
Beyond Bix
–Monday, September 25, 2023 – Researching Local Musicians in the Quad Cities – (Online) – Do you have a family member or ancestor who was a musician?  Are you curious to learn more about their involvement in Quad Cities bands or ensembles?  Special Collections intern Harrison Phillis will give a presentation featuring a brief history of music in the Quad Cities area as well as the available resources related to local music history and how to utilize them effectively. — URL: https://us02web.zoom.us/j/81962909177
The Heart of Downtown Davenport: Architectural Styles and Stories
–Monday, September 11, 2023 – 6pm-7:30pm
–Saturday, October 21, 2023 – 10am-12pm
   Join architectural historian and guide, Ellen Shapley, for this informative and fun tour.  Meet and greet the old, the new, and the rehabbed on a walkabout through this outdoor gallery of architectural designs.  Learn about the two centuries of artistic and historical trends that influenced the local and world-renowned architects who shaped our cities and our sense of place.  And, finally, be amazed at all the creative details you've probably never noticed. — This event will start at the Main Library.  Please meet inside the building near the hold shelf.  The walking tour will run for about 1 hour and 30 minutes.  Please wear appropriate attire: comfortable shoes and clothing.  This program is offered in partnership with the Richardson-Sloane Special Collections Center of the DPL and the City of Davenport's Historic Preservation Commission.  – Registration is required
German Winter Holiday Traditions
–Saturday, December 2, 2023 – 11am-12pm – Join our friends from the German American Heritage Center for a morning of wintry cultural education and fun!  Come learn about the different German holiday traditions, from St. Nicholas Day to Krampus to Christmas Stollen. – GAHC.jpg —Registration is encouraged but not required
OTHER WORKSHOPS, LECTURE SERIES, ETC.

Rock Island Arsenal Lecture Series – Presented by Rock Island Arsenal, John Kevin Braafladt, the Army Sustainment Command Historian
— Second Wednesdays of the month at DPL Eastern Library Meeting Room A — Presentation information will also be posted on davenportlibrary.libcal.com as becomes available
–September 13, 2023 – 6:00pm-7:00pm – Rock Island Arsenal ASC Series:  Between Embers: Korea to Vietnam – The Advisory Years
–October 11, 2023 – 6:00pm-7:00pm – Rock Island Arsenal ASC Series: Vietnam:  Building Up to Tet
–November 8, 2023 – 6:00pm-7:00pm – Rock Island Arsenal ASC Series:  Vietnam:  From Tet to Saigon '75
Hoover Museum and Library – Third Thursday of every month – Registration information will be posted on davenportlibrary.libcal.com – After you register, you'll receive a confirmation email with zoom link"
–August 17, 2023, Thursday 6pm-7pm virtual – Spotlight on the Famous Flour Sacks – The Herbert Hoover Presidential Library and Museum's entire collection of decorated Belgian Relief flour sacks from WWI was subjected to a close examination in June 2022.  Annelien van Kempen, visiting researcher from The Netherlands, and Marcus Eckhardt, Hoover Presidential Museum curator, studied every detail and counted 360 items in this unique survey of war-time American and Canadian flour sacks, decorated by Belgian schoolgirls, women and artists, mainly in 1915. — They will present what they discovered in their fascinating two-week search in this episode.  they share their insights in both the great variety and similarity in sacks, school-projects, flour residues in dresses, patriotic patterns in the embroidery and needlework and delicate lace edges. — They'll real the identity of Belgian schoolgirls who painted and embroidered the sacks.  Special attention will be given to paintings of emerging -now famous -Belgian artists and exquisite embroideries, including the 'Rooster on the Oak Branch' flour sack from Antwerp that was presented in a manifestation of gratitude to Mr. Herbert Hoover in August 1916.  Since June, new WWI decorated flour sacks have come into the museum's collection, showing there are many more waiting to be discovered! —– Free Advance registration is required Registration link – Once registered, you will receive a link to participate in the webinar.
Rock Island County Illinois Genealogical Society (RICIGS)
–Check their website for current program information – https://ricigs.org
Davenport Iowa Family History Center
4929 Wisconsin, Davenport, IA – 563-386-7547 – daviafhc@gmail.com
Hours: Vary
2023 Workshops:
–-Sep 9th – Clan Research, Jim Dougherty
–Nov 11th – Polish Research, Nathan Augustine
German Heritage Center & Museum
712 W 2nd St, Davenport, IA – 563-322-8844 – gahc.org