Calendar
April 25th, 2020 – CANCELLED – 46TH ANNUAL QUAD CITIES GENEALOGICAL CONFERENCE -Refunds will be issued.
SCOTT COUNTY IOWA GENEALOGICAL SOCIETY (SCIGS)
–Regular Monthly Meeting 2020 – 6:30 p.m. unless otherwise noted (5:30 p.m. Board Meeting)
   – Large Meeting Room, Lower Level, Davenport Public Library, 321 Main Street, Davenport, IA
April 6  – CANCELLED – SCIGS Regular Meeting
April 28 – CANCELLED – Joint program with RICIGS (their regular meeting) 6:30pm at Stoney Creek Inn, Moline –  Roots Magic presented by Bruce Buxbee
May 4  –
June 1  –
July  – No meeting
August 3  –
September 14 –
October 5 –  What's New in Special Collections, presented by Kathryn Kuntz
November 2  – 6:00 p.m. – Annual Banquet Meeting
December 7 – So Many Newspapers, So Little Time, presented by Anne Thomas – A newspaper article not only tells you about a birth, marriage or death.  It can give a glimpse as to how your ancestor lived.  Learn about websites, library, historical societies and other sources for find newspaper articles about your ancestors.
Rock Island County Illinois Genealogical Society (RICIGS)
–Monthly Meeting, Butterworth Education Center, 701 12th Avenue, Moline, IL – Tuesday, 6:30 p.m. (unless otherwise noted)
March 24 – CANCELLED – John Deere: A Discussion of the History & Future of Agriculture, presented by Brian Fox Ellis
April 28 – CANCELLED – Roots Magic, presented by Bruce Buzbee – Stoney Creek Hotel, 101 18th Street, Moline, IL
May 26 – Restoring Grave Markers, presented by John Heider
June 23 – A Guide to Overseas Genealogy, presented by Jacquie Schattner
August 25 – Lineage Societies, presented by Jane Schleinzer
September 22 – Camp McClellan, presented by Kevin Braafladt
October 27 – Just Google It!, presented by Julie Vogel
Davenport Iowa Family History Center
–2020 Workshops -Bi-Monthly, 4929 Wisconsin Avenue, Davenport, IA 52806
CLOSED UNTIL FURTHER NOTICE
CANCELLED – March 14 – U.S. Military Records
May 9 – Obituaries
Jul 11 – Evaluating Evidence:  Analyzing & Interpreting your records
Sept 12 – Family Search .org: Update
Nov 14 – Unusual or Little Used Resources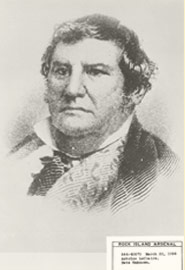 Member Login
Recover password
Become a Member
Join us and take advantage of our extensive records collection: cross-filing your queries, enabling "cousins" to learn of you: and use our Bulletin Board to reach out to a network of other genealogists. You will also receive our newsletter.
Membership Form