Calendar
Richardson-Sloane Collection Center is scheduled to reopen August 3rd, by appointment only for the following services: -Genealogical/family history research -Local history research.
Appointments are limited to one hour and based on staff availability.  Appointments can be made by calling 563-326-7902, emailing specialcollections@davenportlibrary.com.  Meeting rooms are unable until further notice.
Davenport Public Library, Main Street, Eastern & Fairmount Branches has reopened with Limited Services, visit website for further information. Meeting & study rooms are unavailable until further notice.
SCOTT COUNTY IOWA GENEALOGICAL SOCIETY (SCIGS)
–Regular Monthly Meeting 2020
October 5 –  What's New in Special Collections, presented by Kathryn Kuntz – PREMIERES, OCTOER 6, 6:30AM –Kathryn put together this video to show us 'What's New in Special Collections?.  You may view this video at any time.  It will be on Davenport Public Library's You Tube channel: https://www.youtube.com/user/DavPubLib (or search for it by typing "What's New in Special Collections?"
November 2  – A Message from the SCIGS Board – Specific format information will be announced in advance
December 7 – So Many Newspapers, So Little Time, presented by Anne Thomas – A newspaper article not only tells you about a birth, marriage or death.  It can give a glimpse as to how your ancestor lived.  Learn about websites, library, historical societies and other sources for find newspaper articles about your ancestors. – Specific format information will be announced in advance
2021 – Quad Cities Genealogical Conference will not be held this year
Rock Island County Illinois Genealogical Society (RICIGS) – https://ricigs.org
 –General Meeting, 6:30pm – Virtual Zoom meeting (Members will receive link to join zoom meeting) (Others can request an invitation – info@ricigs.org)
October 27 – Cobbler, Tailor, Truckmaker: How My Grandpappies Made a Living"
Davenport Iowa Family History Center
Closed until further notice
–2020 Workshops -10:30 am-11:30 am, unless otherwise noted -4929 Wisconsin Avenue, Davenport, IA 52806 -563-386-7547
Nov 14 – Unusual or Little Used Resources
Davenport Public Library – Virtual Branch is pleased to partner with:
Further information can be found on Davenport Library.libcal.com calendar
Rock Island Arsensal – Lecture Series
–November 18 – 3pm-4pm – Korean War Lecture Series:  The Korean War 70 years later and the Background and Start of the War
Hoover Museum and Library – Third Thursday – Registration can be found on DPL calendar & you'll receive a confirmation email with link to use
–October 15 – 6pm-7pm – Heroism and Humanity Behind German Lines, presented by historian and author Jeffrey B Miller
–November 19 – 6pm-7pm – 'Around the Next Bend in the Road:  The Life of Laura Ingalls Wilder", presented by Sarah Uthoff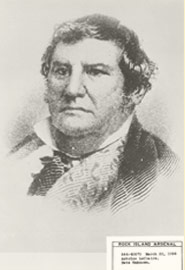 Member Login
Recover password
Become a Member
Join us and take advantage of our extensive records collection: cross-filing your queries, enabling "cousins" to learn of you: and use our Bulletin Board to reach out to a network of other genealogists. You will also receive our newsletter.
Membership Form