Member Login
Recover password
Become a Member
Join us and take advantage of our extensive records collection: cross-filing your queries, enabling "cousins" to learn of you: and use our Bulletin Board to reach out to a network of other genealogists. You will also receive our newsletter.
Membership Form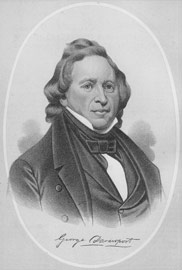 Calendar
Richardson-Sloane Collection Center – Genealogical/family history research -Local history research.  Special collections is open!  You can visit or send requests to them or to SCIGS . Questions:  Special Collections:  call 563-326-7902 or emailing specialcollections@davenportlibrary.com.  — SCIGS Corresponding Secretary:  scigscorsec@gmail.com
SCOTT COUNTY IOWA GENEALOGICAL SOCIETY (SCIGS) – 2022 Monthly meetings
Monthly meetings will be held on Saturdays at 1:00pm at the Davenport Main Street Library – Large Meeting Room – To be held in person and virtually.  Registration will be required for both on DPL Libcal.  Programs will be announced as they become available 
–No July meeting
–August 6, 1-3pm —
–September 10, 1-3pm —
–October 1, 1-3pm —
–November 5, 1-3pm — Annual Dinner Meeting – Murder and Madness: Tales from Local Cemeteries
–December 3, 1-3pm —

RICHARDSON-SLOANE SPECIAL COLLECTIONS & DAVENPORT LIBRARY PROGRAMS
Additional information can be found at davenportlibrary.libcal.com

Opening the Box Series – Davenport Public Library-Richardson-Sloane Special Collections -First Friday of every month to explore and learn about the curious world of archives and manuscripts at the Richard-Sloane Special Collections.  Each month a different topic relating to the use and study of archives and manuscripts.  They will feature collections and examples of relevant materials during each presentation. – Further information & how to attend by going to Library Calendar, Davenport Library.libcal.com
–Friday, June 3, – 2:30pm-3:30pm – Ament, Inc: Early Scott County, Iowa Surveys and Plats Collection (Online You Tube) – Presentation link
–Friday,  July 1 – 2:30pm-3:30pm – The Fordon-Van Tine Company – Will explore our collections on the Davenport kit-house company Gordon-Van Tine. — Online YouTube.
–Friday, August 5, 2022 – 2:30-3:30pm – Area School Records – Will explore resources for Area School Records – YouTube.

Preservation Workshops – Davenport Public Library-Richardson-Sloane Special collections – Join in learning how to practically care for and preserve materials at home with tips and tricks from the staff of the Richardson-Sloane Special Collections Center.  Each workshop will showcase different techniques and share applicable knowledge on creating tools and demonstrating methods of preservation for photographs, letters, books, and more.
–Tuesday, June 21 – 2-3pm – How-to for Handling Special Collections Materials – We will demonstrate How to best handle, and therefore preserve, different types of materials available for research here at the center – Link: YouTube
—Tuesday, August 16, 2022 -Reformatting Materials:  From Physical to Microfilm and Microfiche – In this month's Preservation Workshop,  we will discuss the topic of reformatting materials to the microfilm and microfiche format along with the benefits and challenges of doing so. We will highlight materials in our collection preserved this way.  This program is scheduled to be held virtually on YouTube.
WWI Lecture Series – Presented by Rock Island Arsenal, John Kevin Braafladt, the Army Sustainment Command Historian — Rock Island 160th Anniversary Series – Second Wednesdays, March-July, 6pm DPL Main & Virtual
– Presentation and registration information will also posted on davenportlibrary.libcal.com as becomes available
–May 11, 2022 – Wednesday, 6:00-7:00pm – In Person, DPL Main Large Meeting Room & Virtual – Rock Island Arsenal 160th Anniversary Series:  The U.S. army and Fort Armstrong – Join Kevin Braafladt, the Army sustainment Command Deputy Historian at the Rock Island Arsenal, and the Army Sustainment command History Office in exploring the history of the Rock Island Arsenal over its 160-year existence.  This talk will discuss the state of the U.S. Army in the far west following the war of 1812 and the establishment of Fort Armstrong.  This will include accounts of the Soldiers and Civilians who served or supported Ft. Armstrong during its history. –  This program is scheduled to be held in person and virtually.  The event will also be recorded and available on the Davenport Public Library's You Tube. — URL Link: https://us02web.zoom.us/j/84099385819 – — Program also available at 2:00pm Rock Island Public Library
Hoover Museum and Library – Third Thursday of every month – Registration information will be posted on davenportlibrary.libcal.com – After you register you'll receive a confirmation email with zoom link"
–June 16, 2022 – 6:00-7:00pm – Lou Henry Hoover: The Foundation of Girl Scouting – Link
Rock Island County Illinois Genealogical Society (RICIGS)
–Check their website for current program information – https://ricigs.org
Davenport Iowa Family History Center
4929 Wisconsin, Davenport, IA – 563-386-7547 – daviafhc@gmail.com
Hours vary contact 563-386-7547 before going out if we have bad weather.
–2022 Hours:  Starting Tuesday, 11 January, 10am-2pm & being open on Wednesdays until 8:00pm (Weather permitting)
–2022 Programs:
German American Heritage Center & Museum
712 W 2nd St, Davenport, IA – 563-322-8844 – gahc.org
Current Exhibits — The German Immigrant Experience — Jugendstil:  Art for All
–Oma's Haus: Highlights from the Home is now open on 3rd floor.  Explore holiday traditions and view items from the GAHC's collection in this nostalgic display.
–Pieces of the Past:  Vintage Christmas Cards