Calendar
CLOSED UNTIL FURTHER NOTICE
–DAVENPORT PUBLIC LIBRARY – Richardson Sloane Special Collections Center
Davenport Public Library, Main Street, Eastern & Fairmount Branches has reopened with Limited Services, visit website for further information
–DAVENPORT IOWA FAMILY HISTORY CENTER
SCOTT COUNTY IOWA GENEALOGICAL SOCIETY (SCIGS)
–Regular Monthly Meeting 2020 – 6:30 p.m. unless otherwise noted (5:30 p.m. Board Meeting)
   – Large Meeting Room, Lower Level, Davenport Public Library, 321 Main Street, Davenport, I 
July  – No meeting
August 3  – Mayflower – Speaker: Linda Cassmann-Randall, Governor (President) of the Iowa Society of Mayflower Descendants
September 14 – Location Change: Field Trip at German American Heritage Center & Museum, 712 W 2nd St., Davenport, IA 52801
October 5 –  What's New in Special Collections, presented by Kathryn Kuntz
November 2  – 6:00 p.m. – Annual Banquet Meeting
December 7 – So Many Newspapers, So Little Time, presented by Anne Thomas – A newspaper article not only tells you about a birth, marriage or death.  It can give a glimpse as to how your ancestor lived.  Learn about websites, library, historical societies and other sources for find newspaper articles about your ancestors.
Rock Island County Illinois Genealogical Society (RICIGS) – https://ricigs.org
 –Monthly Meeting, Butterworth Education Center, 701 12th Avenue, Moline, IL – Tuesday, 6:30 p.m. (unless otherwise noted)
August 25 – Lineage Societies, presented by Jane Schleinzer
September 22 – Camp McClellan, presented by Kevin Braafladt
October 27 – Just Google It!, presented by Julie Vogel
Davenport Iowa Family History Center
–2020 Workshops -10:30 am-11:30 am, unless otherwise noted -4929 Wisconsin Avenue, Davenport, IA 52806 -563-386-7547
Jul 11 – Evaluating Evidence:  Analyzing & Interpreting your records
Sept 12 – Family Search .org Updates – Workshop fee
Nov 14 – Unusual or Little Used Resources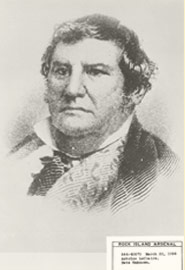 Member Login
Recover password
Become a Member
Join us and take advantage of our extensive records collection: cross-filing your queries, enabling "cousins" to learn of you: and use our Bulletin Board to reach out to a network of other genealogists. You will also receive our newsletter.
Membership Form