Member Login
Recover password
Become a Member
Join us and take advantage of our extensive records collection: cross-filing your queries, enabling "cousins" to learn of you: and use our Bulletin Board to reach out to a network of other genealogists. You will also receive our newsletter.
Membership Form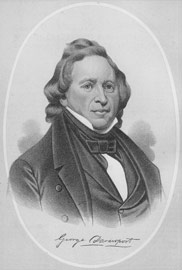 Calendar
DAVENPORT PUBLIC LIBRARY, 321 N. Main Street, Davenport, IA 52801-1490 – 563-326-7832
RICHARDSON-SLOANE COLLECTION CENTER, 321 N. Main Street, Davenport, IA 563-326-7902 – Hours: Monday 9am-8pm – Tuesday, Wednesday, Thursday, Friday 9am-5pm – First Saturday of every month 9am-12pm & 1pm-5pm – Closed Sunday
Richardson-Sloane Collection Center – Genealogical/family history research -Local history research.  Special collections is open!  You can visit or send requests to them or to SCIGS . Questions:  Special Collections:  call 563-326-7902 or emailing specialcollections@davenportlibrary.com.  — SCIGS Corresponding Secretary:  scigscorsec@gmail.com
SCOTT COUNTY IOWA GENEALOGICAL SOCIETY (SCIGS) – 2023 Monthly meetings
Monthly meetings will be held on Saturdays at 1:00pm at the Davenport Main Street Library – Large Meeting Room, unless otherwise announced – Programs will be announced as they become available. 
Meeting will be held 1st Saturday of each month with the following exception:  September the 2nd Saturday — No meeting in January or July
–December 2, 2023, 1-3pm — Solving a Brick Wall with DNA – A Case Study – Learn about 'Solving a Brick Wall with DNA – A Case Study' offered through Legacy Family Tree Webinars.  The presentation is presented by Larry W Thomas.  The description from the Legacy Family Tree website states, "How I used both Mitochondrial and Autosomal DNA to prove a great grandmother's maternal line.  When no paper trail gives answers, sometimes we can turn to DNA to provide the proof of the relationship and then introduce new documentary evidence to draw a valid conclusion.  In this case, my father's maternal grandmother's parents were a complete mystery, but I was able to conclude who her mother and grandparents were using DNA and documented evidence.  Since her mother was not married and no evidence at this time, her father remains a mystery. For now."  Join us and see what you can learn about the ancestors in your family. — Scheduled to be held in person & virtually.
–January 2024 – No meeting/program
–February 3, 2024, 1-3pm — "Spinsters and Widows: Using Women to Reconstruct Families" presented by Legacy Family Tree Webinars
–March 2, 2024, 1-3pm — "Irish Genealogies & DNA: Back into the Mythological Past" presented by Legacy Family Tree Webinars
–April 6, 2024, 1-3pm — "Passenger Lists and Naturalization Records" with Shar Blevins – She will educate us on passenger lists and naturalization records as well as their benefits in family history resources.
–May 4, 2024, 1-3pm — "Genealogy Bring and Share with Mike Thomas
–June 1, 2024, 1-3pm — "Introduction to Military Records with Ann Thomas
–July 2024 – No meeting/program
–August 2024 – To be announced 
–September 14 — "The Geography of Genealogy in Europe' presented by Legacy Family Tree Webinar
–October 5, 2024 — "What's New in Special Collections?

RICHARDSON-SLOANE SPECIAL COLLECTIONS & DAVENPORT LIBRARY PROGRAMS
Additional information can be found at davenportlibrary.libcal.com
Genealogy 
Opening the Box Series – Davenport Public Library-Richardson-Sloane Special Collections -First Friday of every month to explore and learn about the curious world of archives and manuscripts at the Richard-Sloane Special Collections.  Each month a different topic relating to the use and study of archives and manuscripts.  They will feature collections and examples of relevant materials during each presentation – Further information & how to attend by going to Library Calendar, Davenport Library.libcal.com
Preservation Workshops – Davenport Public Library-Richardson-Sloane Special collections – Join in learning how to practically care for and preserve materials at home with tips and tricks from the staff of the Richardson-Sloane Special Collections Center.  Each workshop will showcase different techniques and share applicable knowledge on creating tools and demonstrating methods of preservation for photographs, letters, books, and more.
German Winter Holiday Traditions
–Saturday, December 2, 2023 – 11am-12pm – Meeting Room A at Eastern DPL Branch – Join our friends from the German American Heritage Center for a morning of wintry cultural education and fun!  Come learn about the different German holiday traditions, from St. Nicholas Day to Krampus to Christmas Stollen. – GAHC.jpg —Registration is encouraged but not required
OTHER WORKSHOPS, LECTURE SERIES, ETC.
Rock Island Arsenal Lecture Series – Presented by Rock Island Arsenal, John Kevin Braafladt, the Army Sustainment Command Historian
— Second Wednesdays of the month at DPL Eastern Library Meeting Room A — Presentation information will also be posted on davenportlibrary.libcal.com as becomes available
Hoover Museum and Library – Third Thursday of every month – Registration information will be posted on davenportlibrary.libcal.com – After you register, you'll receive a confirmation email with zoom link"
Rock Island County Illinois Genealogical Society (RICIGS)
–Check their website for current program information – https://ricigs.org
Davenport Iowa Family History Center
4929 Wisconsin, Davenport, IA – 563-386-7547 – daviafhc@gmail.com
Contact center for hours.
German Heritage Center & Museum
712 W 2nd St, Davenport, IA – 563-322-8844 – gahc.org
–Saturday, December 2, 2023 – 11am-12pm – German Winter Holiday Traditions – Meeting Room A at Eastern DPL Branch – Join our friends from the German American Heritage Center for a morning of wintry cultural education and fun!  Come learn about the different German holiday traditions, from St. Nicholas Day to Krampus to Christmas Stollen. – GAHC.jpg —Registration is encouraged but not required