Member Login
Recover password
Become a Member
Join us and take advantage of our extensive records collection: cross-filing your queries, enabling "cousins" to learn of you: and use our Bulletin Board to reach out to a network of other genealogists. You will also receive our newsletter.
Membership Form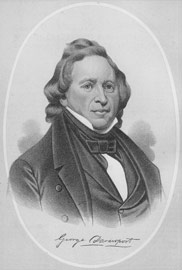 Calendar
Richardson-Sloane Collection Center – Genealogical/family history research -Local history research.  Special collections is open!  You can visit or send requests to them or to SCIGS . Questions:  Special Collections:  call 563-326-7902 or emailing specialcollections@davenportlibrary.com.  — SCIGS Corresponding Secretary:  scigscorsec@gmail.com
SCOTT COUNTY IOWA GENEALOGICAL SOCIETY (SCIGS) – 2023 Monthly meetings
Monthly meetings will be held on Saturdays at 1:00pm at the Davenport Main Street Library – Large Meeting Room, unless otherwise announced – Programs will be announced as they become available. 
Meeting will be held 1st Saturday of each month with the following exception:  September the 2nd Saturday — No meeting in January or July
–January 2023 – No meeting
–February 4, 2023, 1-3pm — Scheduled to be held OFF-SITE, German American Heritage Center and Museum, 712 W 2nd St., Davenport 52802 or virtually (Zoom) – Jumping  The Pond To Deutschland – Program on German genealogy research.  Are you trying to cross the pond to Germany, and you don't know where to research because the homework has not been completed?  Have you looked at EVERYTHING in the area where you immigrant ancestor settled?  The critical clues can be found in the most unexpected of sources. 
–March 4, 2023, 1-3pm — Program scheduled in person & virtually — Bring and Share with Mike Thomas, SCIGS – Do you have an interesting ancestor you'd love to tell others about?  What about an object that holds a memory of a special ancestor? Or, have you found a great website you think others would want to know about?  Do you have a story about a brick wall you've gotten over?  is there a great genealogy search tip you can share?  During the meeting, we'll spend a brief time looking at some of the ways to share a story about an ancestor or about a memento.  Then we'll give you some time to organize your thoughts, maybe jot down some ideas.  Finally, we'll spend time taking turns and sharing about that ancestor, their possession, or the genealogy research tip you have, one person, object, or tip at a time.  If people have more than one thing to share, we will go around as many times as the meeting hour allows.  Feel free to bring an object or a photo of the ancestor you plan to share.  Of course, you are welcome to come and observe even if you don't wish to share. — Virtual link, also available on DPL LibCal Calendar
–April 1, 2023, 1-3pm — Presentation will be held in person and virtually on Zoom – "Dying to Discover Records at the Scott County Court House" – Shar Blevins will share with us the types of records one can use to find information about deceased ancestors in the Scott County Court House.
–May 6, 2023, 1-3pm — Presentation will be held in person and virtually on Zoom – "IAGenWeb Project" – Lynn McCleary will share information about her experiences with the IAGenWeb.  IAGenWeb is part of the USGenWeb Project, a group of volunteers working together to provide Internet websites for genealogical research in every county and every state of the United States.  The Project is non-commercial and fully committed to free access for everyone.  Lynn McCleary, from Muscatine, has been a volunteer coordinator since 2007.  Today she manages the websites for Muscatine, Cedar, Louisa, and Carroll Counties and is the temporary coordinator for Scott, Hamilton, and Jackson Counties.
–June 2023, 1-3pm — Inspiration for Discovering and Writing Your Family's History (In person & Online) – Jeri Fuller Surad will share her work in discovering her family history and sharing it with others.  Additional information on DPL LibCal Calendar. – In person & virtual
–July 2023 – No meeting
–August 5, 2023, 1-3pm — What is a Lineage Society? Panel Discussion – Learn about four lineage societies. The panelists will share brief introductions of how they got into genealogy and their particular groups and what activities they focus on.  A round table of questions where whoever has comments about the topic can share them.  Panelists:  Sally Schulz, The National Society of The Colonial Dames of America-Iowa Registrar — Mary Gardner-Karcher, Center for Belgian culture and Rock Island County Illinois Genealogical Society – In person & virtual
–September 2023 – To be announced
–October 7, 2023, 1-3pm — What's New in Special Collections? Richards-Sloane Special Collections, Supervisor, Kathryn Kuntz, will share what projects and changes happened in 2023.  In person & DPL YouTube
–November 2023 – To be announced
–December 2023 – To be announced
RICHARDSON-SLOANE SPECIAL COLLECTIONS & DAVENPORT LIBRARY PROGRAMS
Additional information can be found at davenportlibrary.libcal.com
Black History:  The Fight For Civil Rights in Davenport  
–Thursday, February 2, 2023 – 6:30-8:00pm – In person – SCRA Room, Fairmount Library – Did you know that Dred Scott lived in the Quad Cities?  Learn more about local, historical black people from Davenport and the Quad Cities.  Presented by the Davenport Civil Rights Commission.

Opening the Box Series – Davenport Public Library-Richardson-Sloane Special Collections -First Friday of every month to explore and learn about the curious world of archives and manuscripts at the Richard-Sloane Special Collections.  Each month a different topic relating to the use and study of archives and manuscripts.  They will feature collections and examples of relevant materials during each presentation. – Further information & how to attend by going to Library Calendar, Davenport Library.libcal.com

Preservation Workshops – Davenport Public Library-Richardson-Sloane Special collections – Join in learning how to practically care for and preserve materials at home with tips and tricks from the staff of the Richardson-Sloane Special Collections Center.  Each workshop will showcase different techniques and share applicable knowledge on creating tools and demonstrating methods of preservation for photographs, letters, books, and more.
–Thursday, May 4, 2023 – Disaster Planning for the Archives – 2:00-3:00pm – How to prepare for potential disasters including what to buy and who to connect with when urgent situations happen. — They will share a list of vendors for all your archival products needs! Virtually on You Tube – Link available on Davenport Public Library/LibCal/Virtual Branch
Rock Island Arsenal Lecture Series – Presented by Rock Island Arsenal, John Kevin Braafladt, the Army Sustainment Command Historian — Second Wednesdays of the month at DPL Main & Virtual
– Presentation and registration information will also posted on davenportlibrary.libcal.com as becomes available
Hoover Museum and Library – Third Thursday of every month – Registration information will be posted on davenportlibrary.libcal.com – After you register, you'll receive a confirmation email with zoom link"
–Thursday, January 19, 2023 at 6pm – Iowa and the Great Depression – the Great Depression touched every American community and citizen.  This talk focuses on how Iowans experienced the 1930s.
–Thursday, February 16, 2023 at 6pm – Lincoln and Hoover – Herbert Hoover Presidential Library and Museum director Dr. Thomas Schwartz looks into the lives and similarities of these two great presidents.
–New temporary exhibit January 28 & runs through March 19 – "1968: A Folsom Redemption" is a collection of photographs and memories of two journalists lucky enough to be among a handful of witnesses to the historic Johnny Cash concerts at Folsom Prison.  This candid and personal exhibition covers a critical juncture in the career of Johnny Cas, one of the twentieth century's most beloved performers.
Rock Island County Illinois Genealogical Society (RICIGS)
–Check their website for current program information – https://ricigs.org
Davenport Iowa Family History Center
4929 Wisconsin, Davenport, IA – 563-386-7547 – daviafhc@gmail.com
Hours vary contact 563-386-7547 before coming out
German Heritage Center & Museum
712 W 2nd St, Davenport, IA – 563-322-8844 – gahc.org