What's New
Richardson-Sloane Collection Center is scheduled to reopen August 3rd, by appointment only for the following services: -Genealogical/family history research -Local history research.
Appointments are limited to one hour and based on staff availability.  Appointments can be made by calling 563-326-7902, emailing specialcollections@davenportlibrary.com.
Roots Tech Connect – 25-27 February 2021 – Introducing Roots Tech Connect: A Free Online Conference Experience – For the first time ever, the world's largest family celebration event will be entirely virtual and completely free.  Learn more and sign-up (www.rootstech.org) to reserve your spot.  You will receive emails with the latest news, keynote speaker announcements, Tips to help you navigate a virtual conference, etc. as they become available.  Also Video archives are available on website of past sessions.

Our focus is on Scott County's place in history as the real Gateway to the West and the histories of the persons who came here. And, our intention is to provide applicable articles and records. Some will be available to the general public. Some will be restricted to SCIGS members who log into this website.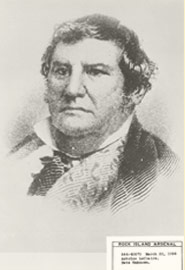 Member Login
Recover password
Become a Member
Join us and take advantage of our extensive records collection: cross-filing your queries, enabling "cousins" to learn of you: and use our Bulletin Board to reach out to a network of other genealogists. You will also receive our newsletter.
Membership Form