What's New
Federation of Genealogical Societies
2020 FGS Family History Conference is going Virtual
–Live September 2 – "Blazing Trails in the Heart of America" – To learn more about the conference and to register, go to https://fgs.org, click on FGS 2020 Conference at top of page
National Genealogical Society – Providing Free Access to NGS Monthly Archives through 31 July 2020 – Link
From NGS:  During this time when so many Americans must stay at home, the National Genealogical Society (NGS) is offering non-members free access to five years of NGS Monthly.  Starting immediately through 31 July 2020, everyone interested in family history can read insightful articles in our digital publication archive.  — A couple articles that might be of interest:  2019 October issue, 'Land Evidences and Geographic Clues:  Mapping As a Research Tool' — 2020 February issue, 'The Creation of Leap Year and Its Effects on Genealogy' gave a nod to the leap year and used the opportunity to review how calendars have changed over the centuries.
Our focus is on Scott County's place in history as the real Gateway to the West and the histories of the persons who came here. And, our intention is to provide applicable articles and records. Some will be available to the general public. Some will be restricted to SCIGS members who log into this website.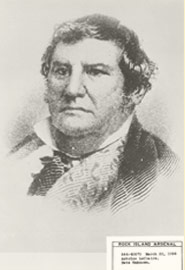 Member Login
Recover password
Become a Member
Join us and take advantage of our extensive records collection: cross-filing your queries, enabling "cousins" to learn of you: and use our Bulletin Board to reach out to a network of other genealogists. You will also receive our newsletter.
Membership Form