What's New
Reminder:  2020 SCIGS Memberships are due December 31, 2019
SCIGS WORKSHOPS
Jump into Genealogy – A Beginner's Workshop starting January 6, 2020 – The Scott County Iowa Genealogical Society and the Davenport Public Library are jointly offering a six week beginner's genealogy workshop starting January 6, 2020.  Kathryn Kuntz from the Library's Special Collection, Mike and Ann Thomas, members of SCIGS, will lead the class.  If you, or someone you know, is interested in genealogy, but hasn't jumped in yet, invite them to join us for this six week program.  There is no charge, but registration is required.  Online registration or call 563-326-7832 to register.  Class size is limited to 15.  All classes meet at the Davenport Public Library, 321 N Main St, Davenport, IA
–Monday, January 6, 6:30 pm – Class 1 – In the Beginning – Do you have a specific research goal?  Where and how to begin.  How to keep track of your information.
–Monday, January 13, 6:30 pm – Class 2 – Types of Records – Vital Records – Primary sources versus secondary sources.
—Date change to Tuesday, January 21, 6:30 pm – Class 3 – Internet Searches – Rewards and pit falls of internet searches.  How and where to search the internet.
–Monday, January 27, 6:30 pm – Class 4 – There's More to Life (and Family) Than the Internet – Libraries, repositories, books, newspapers and more.  Courthouse records.
–Monday, February 3, No class due to the Iowa Caucus
–Monday, February 10, 6:30 pm – Class 5 – Games, Games and More Games – Joint meeting of the class and the Scott County Iowa Genealogical Society.  Common and obscure genealogical terms.
—Date change to Tuesday, February 18, 6:30 pm – Class 6 – This is Just the Beginning – Photos and document storage.  Questions and answers.
 
Our focus is on Scott County's place in history as the real Gateway to the West and the histories of the persons who came here. And, our intention is to provide applicable articles and records. Some will be available to the general public. Some will be restricted to SCIGS members who log into this website.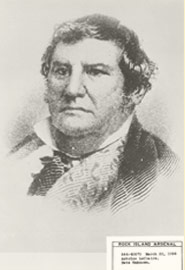 Member Login
Recover password
Become a Member
Join us and take advantage of our extensive records collection: cross-filing your queries, enabling "cousins" to learn of you: and use our Bulletin Board to reach out to a network of other genealogists. You will also receive our newsletter.
Membership Form